New Life Leadership College exists to teach students how to love, learn, and lead like Jesus.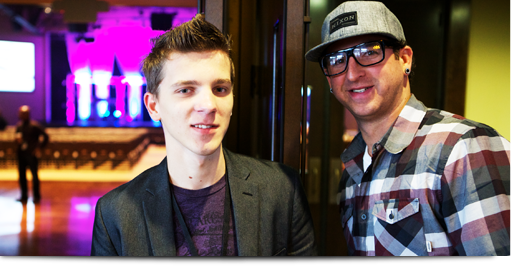 We believe that after students graduate High School, it is a critical time to grow in their personal relationship with Jesus. New Life Leadership College provides a foundational experience in exposing students to biblical community, a world class education, and personal discipleship and leadership training from the top leaders in the Pacific Northwest.
"In partnership with Northwest University, New Life Leadership College is a university level program for students who desire to know Jesus more. At NLLC our burden is that you will grow in your personal love for God as well as your leadership ability."


- Pastor Troy Jones
Missions and Serving
Simply put, NLLC is about loving God & loving people.
At NLLC, students are constantly out in the community of Seattle serving, building lives, and presenting hope to people. Each year, the students also go to Mexico to build a home for a family in need. Through community involvement and heartfelt missions, we believe that NLLC students will learn the importance of making a difference in the lives of others.
For more information about NLLC or to apply,
Visit our WEBSITE or our FACEBOOK page


FREE Preview Day on April 7th, 2013. Click HERE!